THE PSYCHIC SPIRIT VOICE
THE OFFICIAL MONTHLY ONLINE NEWSLETTER OF WORLD RENOWNED PSYCHIC CHRISTOPHER REBURN
STAY INFORMED WITH THE LATEST NEWS ON YOUR FAVORITE PSYCHIC AND SPIRITUAL TEACHER CHRISTOPHER REBURN WITH THE PSYCHIC SPIRIT VOICE, CHRISTOPHER's OFFICIAL MONTHLY ONLINE NEWSLETTER SENT DIRECTLY TO YOUR EMAIL!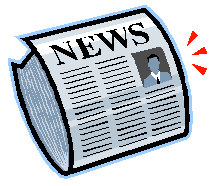 This is Christopher's Official Newsletter which means that Christopher personally oversees each element of his newsletter so you can be assured you are getting Christopher's full insight and invaluable information that will last a lifetime!
NEWLY ADDED BENEFIT FOR SUBSCRIBERS:
All subscribers of Christopher's newsletter will receive an exclusive 5% discount off all readings and services reserved through this website! Discount is not valid on promotions or already discounted items.

A Special 'Members Only' website

'Members Only' Ask Chris Section

'Members Only' Emails & Savings

$10 monthly contest and monthly discounted products & services
Private chats with Christopher and much more!
A few sections of Christopher's Newsletter & Subcriber Benefits include:
Indepth Stories on Psychic Ability, Phenomena and All Things Spirituality, New Age & Metaphysical written by Christopher
A letter from Christopher detailing his current and future projects including exclusive information announced first to newsletter subscribers!
A powerful spiritual affirmation from Christopher!
Christopher's most up-to-date Tour Schedule & Personal Appearances Schedule as well as advance notice of lecture ticket onsales and presale ticket opporunities before the general public.
Christopher's Special Events, Chat & Radio Schedule & Topics
"Ask Chris" Section - Where Subscribers have the opportunity to ask Christopher a personal question!
Special Contests throughout the year which include special Subscribers Only discounts off readings, CD's and more. As well as contests for free readings, CD's, lecture tickets and much, much more!
JOIN or RENEW YOUR SUBSCRIPTION TODAY!
Simply click on one of the below "Add To Cart" icons below to begin or renewal your subscription today!
We do not accept any gift certificates, gift cards or other discounts towards Christopher's Newsletter or memberships.


1 YEAR SUBSCRIPTION - $20
NEW SUBSCRIBER OR RENEWAL
2 YEAR SUBSCRIPTION - $35
NEW SUBSCRIBER OR RENEWAL
A subscription to Christopher's online newsletter is a perfect gift for you or a friend, family member or co-worker interested in continuous spiritual guidance on discovering the true meaning of why we are Here, our Spirit Guides, Angels, Reincarnations, The Other Side and much more!
Although, we do prefer Pay Pal as our main source for receiving payments for services, we also do accept checks and money orders. Click here to be directed to our Mail In Order Form, where you can print out the form, fill in the appropriate information and mail it in to us with your check or money order.