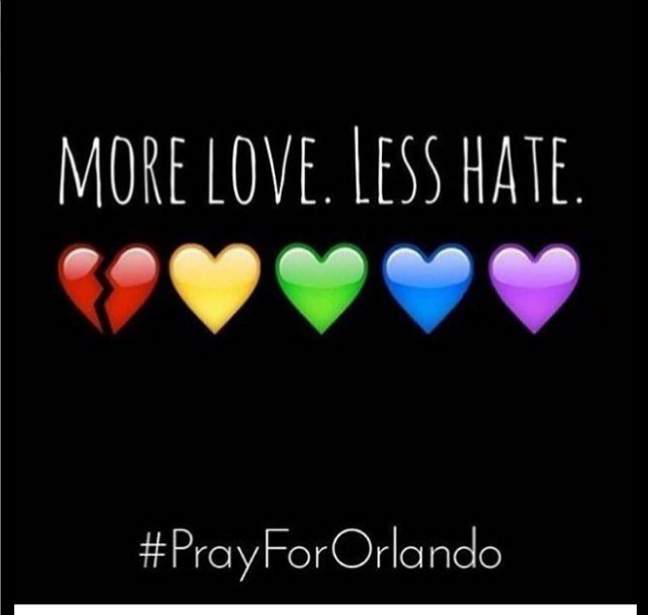 THIS OFFER IS VALID NOW THRU WEDNESDAY AT MIDNIGHT ONLY!

Dear Spiritual Friend,

Like me, I'm sure your heart is also breaking with the recent Orlando shooting tragedy. Over 100 people were shot and injured and currently over 50 of those have died from their injuries. This didn't have to happen. This shouldn't have happened. But it did, and now the universe should focus on sending the victims currently struggling to survive the strength needed to pull through, and we should try to send as much healing and love to the families of the victims. I can't even begin to fathom what they are all going through.
I kept thinking about something I could do to help and I think I've found a great plan. For the next two days I'm going to be offering discounted phone readings and I'm giving all the money to the victims, families and survivors of this unspeakable tragedy. I have found a wonderful charitable organization called EqualityFlorida, the reason why I've chosen this specific charity is because they are very clear where all the money goes -- 100% of all funds received will be distributed to support every single victim of the horrific shooting at Orlando's Pulse Nightclub. This includes victim's families, survivors, and those in the club who may not have suffered physical injury but are in need of trauma support.
Purchase a phone reading within the next 48 hours and all the monies will be donated to help the victims and their families! So not only will be giving to a great cause, and but you'll also be getting a reading with me! I usually run my special offers for longer than a couple of days, but these people need assistance and money now, therefore I'm only running this special for two days. As you know, I don't offer many specials anymore because of my schedule, so this gives you a moment to save some money on a reading with me and do something really wonderful at the same time.
SPECIAL OFFERS TO BENEFIT THE ORLANDO SHOOTING VICTIMS, SURVIVORS & THEIR FAMILIES
30 Minute Phone Reading
1 for $45 (Save $20)
2 for $85 (Save $45)
4 for $150 (Save $110)
60 Minute Phone Reading
1 for $75 (Save $45)
2 for $140 (Save $100)
4 for $200 (Save $280)
Readings Variety Package $249 (save $250)
includes: 2 Full Email Readings
2 30 Minute Phone Readings
1 Past Life Reading
1 Home/Land Clearing & Cleansing
Thank you for taking the time to check out these offers and this beautiful charity. Readings are transferable and they never expire.
Not valid with any other discounts, coupons or gift certificates. All sales are final. There are no refunds or exchanges. Not valid on past purchases.